Aprašymas
FURY EXTREME BY GENIUS NUTRITION
Fury Extreme® yra sukurtas remiantis naujausiais tyrimais. Pažangi Fury formulė išskiria iš kitų standartinių energetikų. Šis Prieštreniruotinis Energetikas suteiks daugiau jėgų, energijos, koncentracijos, pagerins kraujotaką raumenyse. "Fury Extreme" yra papildytas amino rūgštimis L-Leucinu (1000mg) , L-Izoleucinu (500mg), L-Valinu (500mg).
Išgerkite likus 5 minutėms iki treniruotės arba gerkite visos treniruotės metu.
Extreme PWO Fusion
Neuro-Stim Blend
Papildytas fermentuotomis BCAA amino rūgštimis
Thermo-Energy (bitter orange fruit extract, synephrine) efektyvesniam riebalų deginimui
Absorption Blend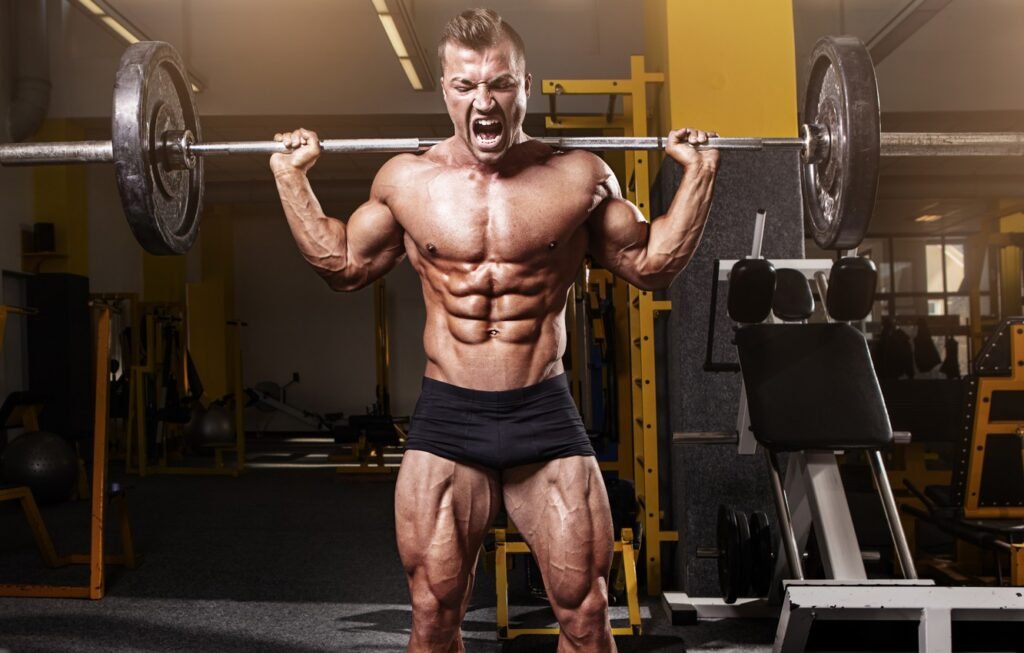 CITRULLINE MALATE 2:1 – 6000 MG
Ši aminorūgštis turi vieną naudą visiems trims sportininkams: nuovargio atitolinimas sunkių treniruočių metu. Praktiškai kiekviename prieštreniruotiniame maisto papilde yra citrulino malato. Jau kuris laikas citrulinas plačiai vartojamas ištvermės sporto šakų atstovų. Citrulino Malatas gerinaazoto oksido išsiskyrimą, mažina pieno rūgšties ir amonikao išsiskyrimą ir skatina ATP sintezę.
BETA-ALANINE – 3000 MG
Beta-Alaninas tai amino rūgštis, aktyvuojanti karnizolio-baltymų medžiagą, kuri padidina energiją ir didina raumenų ištvermę. Ši medžiaga padidina visų sporto šakų kurių metu kaupiasi pieno rūgštis darbingumą ir sulėtina raumenų nuovargį, dėl ko galima ilgiau ir intensyviau sportuoti. Beta-Alaniną vartojant kartu su kreatinu galima sumažinti riebalų kiekį organizme ir padidinti raumeninę masę.
LEUCINE, VALINE AND ISOLEUCINE – BCAA
Esminės ir organizme nesintetinamos aminorūgštys (leucinas, izoleucinas ir valinas), kurių komplekso pavadinimas kilęs dėl specifinės šakotos struktūros.  BCAA iš kitų esminių (EAA) aminorūgščių išsiskiria savo struktūra. Kiekviena šakotoji aminorūgštis turi vadinamąsias šonines grandines, sudarytas iš anglies atomo ir trijų vandenilio atomų (CH3).
BCAA sudaro apie trečdalį raumenų masės ir, remiantis naujausiais tyrimais, visiškai tikėtina, jog svarbiausia iš šių trijų esminių rūgščių yra leucinas, kuris, kaip nustatyta, ne tik stimuliuoja baltymų sintezę, bet ir slopina antikatabolinius procesus, gali pagreitinti žaizdų gijimą, aktyvinti kolageno sintezę.
CREATINE HCL
Tai kreatinas, sujungtas su hidrochlorido rūgštimi. Remiantis tyrimais, ši forma yra 60 % geriau pasisavinama nei monohidratas. Tai reiškia, jog reikalingas šios formos kiekis yra kur kas mažesnis. Vartodami kreatino HCL galite išvengti diskomforto skrandyje, vandens užlaikymo po oda.
TAURINE
Taurinas yra efektyvus antikatabolikas. Taurinas yra natūraliai žmogaus organizme besigaminanti amino rūgštis, atliekanti svarbų vaidmenį baltymų sintezėje. Taurinas pagerina sportininkų fizinį pajėgumą, padeda raumenis aprūpinti maisto medžiagomis ir energija, mažina raumenų irimo procesus, skatina riebalų oksidaciją, dalyvavauja termoreguliacijos procesuose, gerina kreatino,  amino rūgščių ir kitų maistingųjų medžiagų įsisavinimą, pasižymi antioksidaciniu poveikiu, lėtina organizmo senėjimo procesus.
N-ACETYL L-TYROSINE
Baltymuose natūraliai aptinkamos aminorūgštys padeda auginti ir išlaikyti raumenis – tai itin svarbu tiek norint užsiauginti daugiau raumenų, tiek siekiant juos formuoti ir sustiprinti. L-Tirozinas yra svarbus neuromediatorių noradrenalino ir dopamino sintezei. Neuromediatorių veikla lemia mūsų žvalumą, teigiamas emocijas, skausmo pojūčius, padeda apnikus depresijai, kai kankina apatija, mieguistumas, jie gali padėti atsikratyti įpročio gausiai vartoti kofeiną, nes puikiai tonizuoja, be to, šios medžiagos gelbsti mažinant antsvorį, kadangi padeda slopinti apetitą.
L-PHENYLANINE
Phe, 2‑amino‑3‑fenilpropano rūgštis, aromatinė nepakeičiamoji baltymų aminorūgštis. L-fenilalanino būtinai turime gauti su baltyminiu maistu. Jis organizme naudojamas įvairių baltymų sintezei. L-fenilalaninas gali būti verčiamas amino rūgštimi L-tirozinu, neuromediatoriais: L-dopa, noradrenalinu (norepinefrinu) ir adrenalinu (epinefrinu).  Ši amino rūgštis gali būti naudojama įvairiais tikslais, tačiau didžioji dalis žmonių ją geria dėl geresnės savijautos.
L-NORVALINE
L-norvalinas tai amino rūgšties L-valino analogas. Tyrimai rodo, kad L-norvalinas tai stiprus arginazės veiklos inhibitorius dėl jo struktūrinio panašumo į ornitiną, kuris reguliuoja grįžtamąjį arginazės veiklos ryšį. Kai slopinama arginazė, azoto oksidas nepertraukiamai gaminamas dideliu greičiu į NOS ir tinkamą L-argininą. L-argininas tai veiksnys NOS gamybos apribojimui, todėl slopinamas arginazės fermentas efektyviai padidina azoto oksido gamybą net 55%.
CAFFEINE
Įrodyta, kad kofeinas didina budrumą, gerina koncentraciją ir didina ištvermę. Dėmesio 300mg kofeino vienoje porcijoje.
NEURO-STIM
Tiksliai dozuotas stimuliuojančių ir nootropinių alkaloidų mišinys, išgaunamas iš šizandros vaisių, kajeno pipirų vaisių ir karčiųjų apelsinų vaisių.
BLACK PEPPER EXTRACT
Juodojo pipiro ekstraktas pagerina medžiagų įsisavinimą, dėl to gaunate žymiai daugiau naudos iš visų veikliųjų medžiagų.
---
Atminkite: Svarbu įvairi ir subalansuota mityba bei sveikas gyvenimo būdas! Rūpinimasis savo sveikata yra labai sveikintinas dalykas. Kuomet rūpinamės savimi, savo fizine bei emocine sveikata, esame laimingesni, žvalesni ir darbingesni. Žmogaus sveikatai, ypatingai didelę reikšmę turi geras miegas, fizinis aktyvumas, kokybiškas, sveikas maistas ir bendravimas su kitais žmonėmis. Jei į savo racioną įtrauksite kuo daugiau įvairesnio maisto – daržovių, vaisių, įvairių grūdinių patiekalų, duonos gaminių, mėsos, organizmas įsisavins, visas jam naudingas medžiagas ir tikėtina jų netrūks. Papildai, vitaminai, mineralai, tai tik mitybos papildymas, vartokite juos tik tuo atveju jei gerai žinote, kad vienos ar kitos medžiagos Jums trūksta. Arba jei tą parekomendavo gydytojas. Idealus variantas, jei galite pasidaryti kraujo tyrimą ir tiksliai nustatyti, kokių medžiagų Jums trūksta. Būkite sveiki ir laimingi!
HumanPerformance.lt